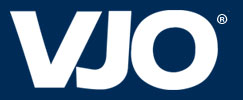 There are now two ways to access VJO's collection of full-length procedures. Options are available to purchase access to a single video or subscribe to the full database of videos.
Download
Easily access, and view videos wherever you are.
Download Individual procedures directly to your personal computer, compatible cellular phone, or mobile device.
Available for Personal Use:
Download M4V file – $75 per Download
---
Streaming
The Video Journal of Orthopaedics is now pleased to offer our entire JBJS Video Supplement library plus the most popular VJO productions online in full-length streaming format. In addition, all forthcoming titles will be added to our streaming media library as they become available. All of this is available through your computer via the Internet.
Personal Use:
Streaming 1yr Subscription – full access to all VJO streaming videos – $595
Surgery-on-Demand™ (SOD) – 30 day access to one video title – $35
Institutional Use:
---